We fulfill all your expectations in sheet metal … in one place!
In order to provide comprehensive solutions in one place Sico d.o.o. also provides its customers with the help of qualified subcontractors all the processing services required for sheet metal conversion:
drilling
bending
sawing
spotting
welding nuts
powder painting
zinc plating process
mechanical treatment
pucturing
CO2 welding
etc.
Superior further processing services are provided with the help of our state-of-the-art machine park and experienced subcontractors, that follow our philosophy of quick response and maximum customer satisfaction!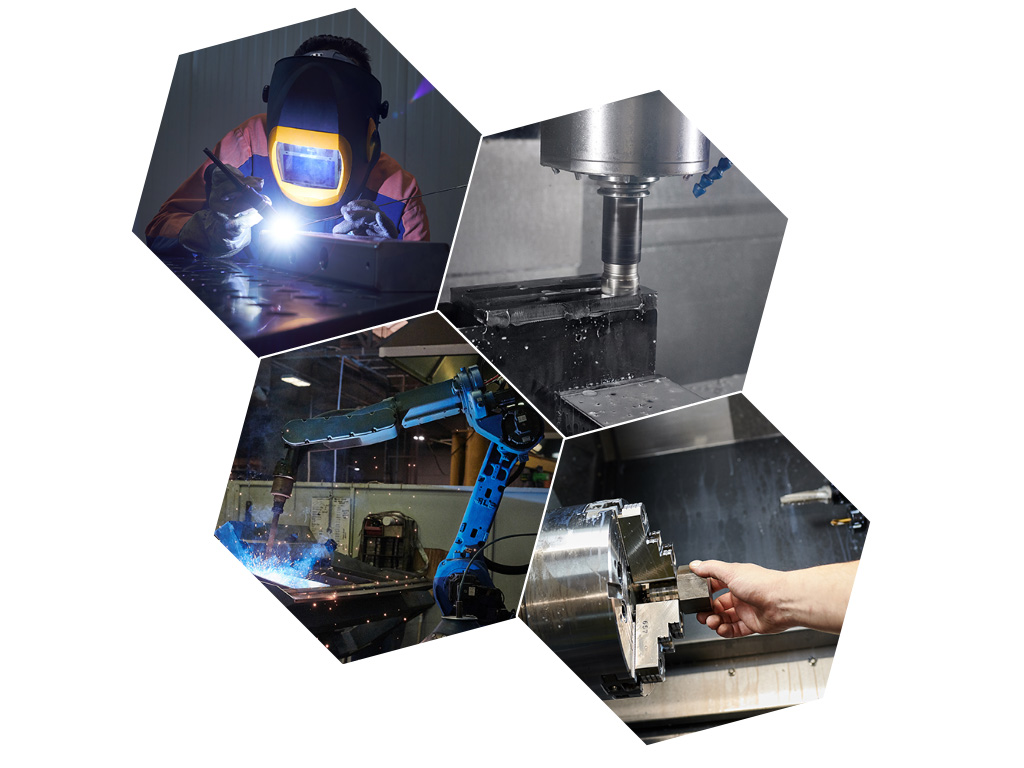 Using the latest technologies for competitive advantages.
At Sico d.o.o. we are solving the problems of our customers in the field of welding with the help of state-of-the-art robot welding technology since 2008. Until now, we have invested in the purchase of modern devices whose main advantage is to provide the highest level of quality, high repeatability and increase productivity.
This enables us to make products faster and cheaper than our customers or competition. We help our customers save money and time.
Save on material costs!
Sico d.o.o. has a well-established network of tried and tested suppliers who provide superior quality material at lower prices compared to buying material yourself. We supervise all our suppliers in accordance with the established standard ISO 9001:2015.
This way, you will save with the cost of materials offered by our suppliers of proven quality.